Friends of the museum
Support the museum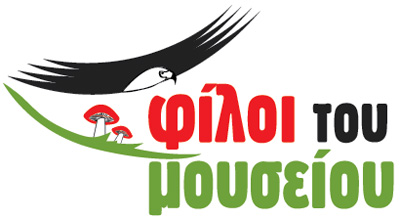 Support our Museum

Each museum asks for the active support of its visitors. Each initiative and action produces multiple results when they are supported by a wider group of people.
You can support the actions of our Museum and strengthen its efforts to increase the public awareness on important environmental issues in the following ways.
Friends of the Museum
Anyone can become a member of the museum friends club, as long as he/she shares its objectives and wishes to participate in actions to implement them.
Therefore, those who possess high environmental values and wish for a closer contact with the environment, they can register.
Our programs include visits to important habitats, information events about environmental matters, events, book fairs, etc.
The club sends newsletters regularly, in order to inform members online for everything that might be interesting.
Members have free admission to the Museum, and 15% discount at the shop:
| | |
| --- | --- |
| Subscription | Amount per year |
| Individuals | 10€ |
| Families | 25€ |
| Institutions | 50€ |
Member's Activities
Friends of the Museum can participate voluntarily in activities such as:
Writing articles for the newsletter
Designing and implementing events
Tours
Hosting and guiding schools
Educational programs, etc
Shop
In the museum shop you will find a wide variety of selected products (and our e-shop products).